OUR VISION
Conway & Owen, Inc. is a team-structured, client-focused design consulting firm. We are based in Alpharetta, Georgia and have an office in Auburn, Alabama. Through our team culture and principal involvement, we are able to deliver unmatched client service with high quality results.  The company founders, Charles D. Conway, P.E. and Wayne D. Owen, P.E., focus on exceptional quality, client satisfaction, and integration of constructability with emerging technologies to enhance the overall effectiveness of every project undertaken.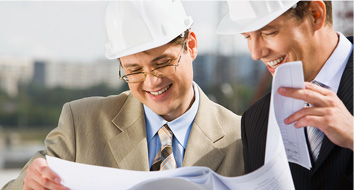 OUR MISSION
Our Mission is to be committed to providing a higher level of service, quality and expertise that exceeds our clients' expectations, allowing our company to enjoy a unique and rewarding environment that breaks the mold of the engineering industry.  This will be accomplished by focusing on the individual employee and understanding the importance of family, fun and personal satisfaction, thus resulting in a profitable and rewarding experience.
OUR STORY
Since its founding in 2004, Conway & Owen has upheld the highest level of engineering standards and ethics while providing accurate and reliable design services. Our principal-involved team approach to engineering solutions has ensured that hundreds of clients realize their ultimate project vision. Our markets have included Corporate/Commercial Office, Data Center, Higher Education, K-12, Government/Municipal, Healthcare, Hospitality, Industrial, LEED/Sustainability, Mixed-Use, Retail, Sports and Recreation.
Conway & Owen utilizes a principal-involved team approach to achieve our mission. Each team consists of mechanical, electrical, audio-visual, and acoustical design engineers working together consistently to promote better communication and coordination. Team members are involved with their projects from design through construction. Conway & Owen is professionally licensed in 33 states.